The principals of our Rocky Mountain Financial Professionals, LLC are Enrolled Agents, licensed to practice before the Internal Revenue Service with over 50 years of combined tax and accounting experience. We are a full service public accounting office offering the following services to our clients:
All Individual income tax return preparation
All 50 states for tax return preparation
Electronic filing of tax returns
Corporate and Partnership tax return preparation
Estate & Trust tax return preparation
Estate & Trust Planning
Taxpayer Representation with the IRS and the State Department of Revenues
Offers in Compromise
Audit Representation
Complete Accounting and Bookkeeping Services
Certified QuickBooks Pro Advisor
Assistance with business setups and startups including company setup on QuickBooks
Assistance with do-it-yourself payroll and do-it-yourself payroll reporting
Click here to see our privacy statement.
Mission Statement
Our commitment and dedication to serving our clients with the utmost promptness and efficiency is only surpassed by our genuine commitment in assisting them in minimizing their taxes, maximizing their financial wealth, and the saving of their valuable time to better enjoy the finer things of their choosing in their lives.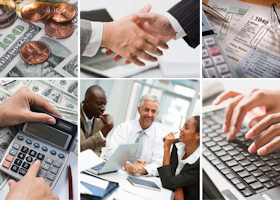 An enrolled agent is a person who has earned the privilege of representing taxpayers before the Internal Revenue Service by either passing a three-part comprehensive IRS test covering individual and business tax returns, or through experience as a former IRS employee. Enrolled agent status is the highest credential the IRS awards. Individuals who obtain this elite status must adhere to ethical standards and complete 72 hours of continuing education courses every three years.
Enrolled agents, like attorneys and certified public accountants (CPAs), have unlimited practice rights. This means they are unrestricted as to which taxpayers they can represent, what types of tax matters they can handle, and which IRS offices they can represent clients before. Learn more about enrolled agents in Treasury Department Circular 230 (PDF).